I was raised in the Catholic faith but I went to public schools. My father was Catholic, my mother Protestant (that was sort of evil back in the day). Baby Boomers know this. Faith and race don't seem to really matter when two people marry these days, but speak out about the American government—that's a no-no.
Snowden the Patriot
I truly believe the only reason I'm not on the "no-fly" list is because I'm not threat. I don't have access to secret CIA, FBI, NSA or any other agency secrets or documents.
I've written my opinions of President Obama. At first, I didn't like him, now I do—and I'm a Republican. I like him because no one person, even the United States President can truly change America and that's a sad thing. So if we have to have a President, Obama is as good as any.
From the onset, I looked at
Edward Snowden as a patriot
, not a criminal. I don't think he's guilty of anything. I don't agree with those that say, "Oh he's a patriot, but he's also guilty of the espionage act." I disagree, especially since his conversation with Brian Williams on NBC.
I do believe he "fudged" things a bit to make him seem more sympathetic,
but everyone has their faults. His may be that he's too big for his britches, but he's not a spy.
He's a whistleblower in the truest sense of the word and because it was GOVERNMENT documents he was leaking, the whistleblower thing goes right out the window.
Beyond the Whistleblower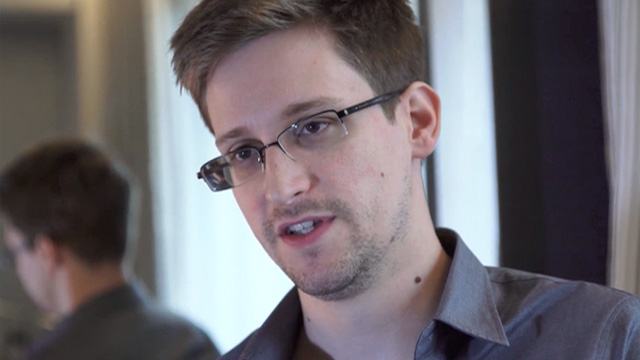 Americans are embarrassed by their government leaders. That's a fact, not fiction. Poll after poll seems to reveal the disappointment in why our politicians can't agree on anything. Disagreeing all day long is not getting anything done at all—but our Senators and Congress folks still get paid. They still have their fat salaries and benefit packages.
Can you imagine if you went to your job one day and you and your co-workers decided not to do anything but argue all day and still get paid? Not possible.
I believe if a person or a group really dug in their heels and did something outrageous—like went to another country and said, "Hey American politicians suck, we are so embarrassed to be Americans, we don't know if we want to go back!" Now, this individual or group would have to get some press—a lot of it actually—enough to get the American government's attention.
They'd instantly be put on the no-fly list and maybe they'd be detained for "questioning." Maybe they'd go straight to jail and sit silent for three or four months until the US decided it's time to give them an attorney or two. When it comes to our government, they want Americans to tell them about terrorists, organizations that are defrauding the American people or their creepy next door neighbor with an AK47, but they don't want us to talk about them.
Oh wait, I think the Dixie Chicks did this—but hey when's the last time they released an album after that statement? Hmm.
The World Is Round!
From Jesus to Socrates to Columbus and more, those that had innovative thoughts were zealots. They were unwelcome, jailed and very often killed.
All I can do is blog and vote. That's all most Americans can do. And, voting is a tricky thing. Voting for the "other guy," especially if they will be a newbie is a joke. The veteran leaders in Washington DC pretty much say the same thing to the newbie politician as they did to Edward Snowden. "Sorry, just sit there and be pretty and don't ask questions. You don't know anything about anything."
Shame really. A very big shame.